---
  Christian Education
Sunday School classes meet at 9:30 am for Pre-school (3 year olds) through Sr. High students.  Preschool through 8th grade gather in our newly remodeled upstairs education wing while Senior High meet downstairs in the Youth Center. Do you like cooking, science, art and video?  Elementary students participate in rotation style learning including all of these and more!  Junior and Senior High experience Bible Study with relevant Youth topics.
Christian Education Committee is very excited about the direction that our education will be taking for our children. One of the things that the Committee is most excited about is the chosen curriculum entitled, "Spark: Activate Faith." We now have a custom Spark Online URL. Please follow these directions in order to set up an account.
Begin by Creating a User Profile:
1.  Visit the custom Spark Online URL:
http://fpcsapulpa.sparksundayschool.org/
2.  Under "Request an Account", complete the requested information and click "Submit".
3.   You'll be prompted with "Thank You" screen. This confirms that your "account access request" has been successfully submitted.
4.   You will receive a confirmation email welcoming you to Spark Online once your account administrator has approved your request.
If you prefer a paper registration form, please contact Roger Schow  at (918) 224-1022 or This email address is being protected from spambots. You need JavaScript enabled to view it.
Spark is a Bible-centered curriculum built on traditional Christian values. Spark's interactive format has impressed Christian Education directors, teachers, parents, and children. Here's what current Spark users have to say http://www.activatefaith.org/testimonials/
Our Pre-k - 5th Grade sunday School is looking For Sunday School Rotation Leaders! Do you desire to learn more about the Bible? To help children see the Bible in a new light? To see children learn the context & application of biblical text and then apply it to their everyday lives? Do you want to make a difference in a child's faith life? If so, this is for you! Workshops are Music, Art, Cooking, Video, Science, Computers, Storytelling and Games, something for everyone!
TIME REQUIREMENT: One or two short commitments of 3 weeks each; Teach one 2 week workshop during a 6 week rotation; Personal reading of the biblical text for the lesson; Be in your area ready to teach 9:40am until 10:20 a.m. Give feedback on the teaching experience.
BENEFITS: Rejuvenate your personal spiritual life; Watch God's shaping hand in a child's life; A great sense of accomplishment and pride in being part of something life changing.
You need not be a biblical expert to apply! The Spark: Activate Faith curriculum makes teaching easy and fun. Bible background sessions are given to provide support and Roger is available to meet if you have any questions about the curriculum.  You need not have a Sunday Schooler to apply! If you have any questions or concerns, please feel free to contact This email address is being protected from spambots. You need JavaScript enabled to view it. or stop in after worship! To sign up just click the image below!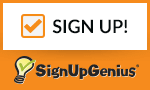 ---
  Kids For Christ (KFC)
 invites 2nd through 5th graders for a variety of fellowship, faith and fun activities.  Like to bowl? Ride a horse? Bounce 'til you drop?  Scheduled events happen nearly every month.  Click here for upcoming events and join in on the fun!